2018 Midwest BrewHaHa Volunteers
Calling all Volunteers! BrewHaHa is upon us and we need all the help we can get!
This annual 3 day tournament takes place June 1-3 at the UWM Panther Arena. BCB is hosting 25+ teams from all over the world! WFTDA, MRDA, and JRDA. All the derby!! We need dozens of volunteer positions filled each day to make this tournament a success!
No experience necessary and you can get in for FREE the day you volunteer! Not to mention that sweet free green BCB t-shirt that will be all yours!
Why not volunteer for a shift (or two, or three!) each day and then watch some awesome derby!
All volunteers must be 18 years old; however, you can have a child who is 8+ accompany you while you volunteer (for merch or registration/will call positions only) and they will get in free with you. Please do not sign children up as volunteers.
If you have any questions you can email BaronNess at volunteers@brewcitybruisers.com
We're using SignUp.com (the leading online SignUp and reminder tool) to organize our upcoming SignUps.
To sign up to volunteer for the Midwest BrewHaHa 2018 – follow these 3 easy steps: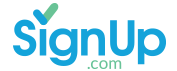 1. Click this link to go to our invitation page on SignUp.
2. Review the options listed and choose the spot(s) you like.
3. Sign up! It's Easy – you will NOT need to register an account or keep a password on SignUp.com.
Note: SignUp.com does not share your email address with anyone. If you prefer not to use your email address, please contact BaronNess.of.Bash@brewcitybruisers.com to sign up manually.