ATI is the Official Physical Therapy and Sports Medicine Provider for the Brewcity Bruisers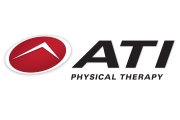 Making a positive difference in the life of our patients, employees and the community through
the pursuit of excellence in service and the patient experience.
Services
Physical Therapy
Work  Conditioning/Hardening (F.I.R.S.T.™)
Functional Capacity
Evaluations
Sports Medicine
Women's Health
Wisconsin Locations
Brookfield
Greenfield
Kenosha
Mequon
Milwaukee – East Side
Milwaukee – Third Ward
New Berlin
Racine
Sheboygan
Waukesha
Wauwatosa
West Allis
Whitefish Bay
Dear Athletes, Parents, Coaches and Staff: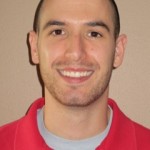 Hi, my name is Ryan Lowery. It is my pleasure to introduce myself as the Athletic Trainer for the Brew City Bruisers! I am originally from Green Bay, WI and have been practicing as a Certified Athletic Trainer for just over four years. I earned my bachelor's degree in Athletic Training from Northern Michigan University in May of 2007, followed by a Master's Degree in Exercise Science also from NMU in December of 2009. I hold certifications as an Athletic Trainer (ATC•L) and a Strength and Conditioning Specialist (CSCS).
Over the past four years, I have acted in many different roles as a Certified/Licensed Athletic Trainer. Some examples include NCAA Division II athletics, instruction of collegiate courses, Junior A Hockey, Milwaukee Mustangs of the Arena Football League, Competitive Gymnastics, and the assistant to an orthopedic surgeon. I am privileged to have the opportunity to work with you to meet your sports medicine needs. I currently reside in the Village of Pewaukee with my wife Dori and two-year-old Daughter Emma. We have a second child due to arrive in March 2012. My hobbies and interests include spending quality time with my family, exercise and fitness, playing the guitar, Gracie Jiu-Jitsu, SCUBA diving and mountain biking.
It is very important that all injuries are reported to me as soon as possible. We at ATI Physical Therapy have great resources that are available to get you the best and quickest care possible. These resources are best utilized when I am well-informed about your injuries. We also offer free injury screenings at all locations for athletes and family members alike! If you have an injury and would like a free screening, please feel free to contact me or any one of our clinics.
It is our goal at ATI Sports Medicine to provide the highest quality comprehensive care for you and your athletes. To help us meet our goal, please contact me directly with any questions you may have. Go Bruisers!
Sincerely,
Ryan T. Lowery MS, ATC•L, CSCS
Athletic Trainer
ATI Physical Therapy
Ryan.Lowery@ATIpt.com
Cell: (906)-360-5972
ATI CORPORATE HEADQUARTERS: 790 REMINGTON BLVD. BOLINGBROOK, IL 60440 PHONE: (630) 296-2222 ∙ FAX: (630) 759-6106 ∙ WWW.ATIPT.COM