Brewcity Bruisers Travel Team
All-Stars
The All-Star team is composed of the biggest and brightest stars from the 4 home teams. Putting the best the Brewcity Bruisers have to offer on the track and competing for rankings is what this team is all about! The All-Stars are already lacing up their skates for another exciting season! Don't miss it! G-O- L-D!
Battlestars
Made up of an exciting mixture of experienced veterans and Brewcity Bruisers rookies the B-Team offers skaters a chance to gain experience in Interleague play, and you the opportunity to see tomorrow's All-Stars today! With many returning skaters, this 2017 team's Star is on the rise! Battlestars will give you scars! BAM!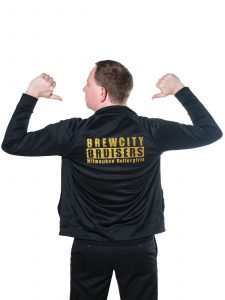 Brewcity Bruisers welcomes back Machete Holiday for his second year as Head Coach of the Travel Team. Machete brings over 10 years of officiating experience with the league and this marks his 4th year in a coaching role.
2017 Travel Team