Team Give
Team Give is the community service outreach arm of the Brewcity Bruisers. In alignment with our mission statement, we physically and financially support the greater Milwaukee community. One way that we do this is by holding a 50/50 raffle during our bouts to raise money for local non-profit groups. As well as collecting non perishable food items at our home season bouts to donate to a local shelter. We also participate in community service events and volunteer our time to help support our community.
---
Season Partners for 2019
Each organization below will be featured at our bouts during the 2019 season. Check out this year's partner organizations, and visit their websites to learn more about how you can help our Greater Milwaukee community.
January 27 charity partner: Canine Cupids

Canine Cupids has helped over 500 dogs who found themselves homeless and in need. Some required major medical help but all were in need of support, love, and a second chance. Our mission is to save dogs of all sizes and breeds by placing them into loving, forever homes. We are an all volunteer, foster home based, certified 501c3 dog rescue organization based in Milwaukee.
We do not have a physical shelter. Instead, we operate through our foster homes. Our mission is funded 100% from donations and volunteer support, and we simply cannot do it without you. Our goal is to have a lasting impact on the lives of the many local dogs who are still in need.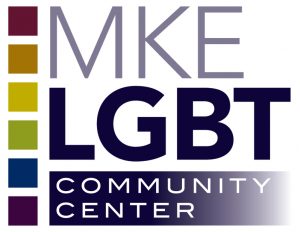 Mission Statement: The mission of the Milwaukee LGBT Community Center is to further develop our vibrant lesbian, gay, bisexual and transgender community in the greater Milwaukee area, thus improving the quality of life for all of us. The mission is supported by the Center's leadership in community building, health promotion, advocacy, and communications.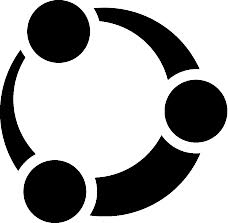 Mission Statement: To be a catalyst in our community for nonviolent conflict management and respect for self, others and the environment.
About: Organized in early 2002, Peace Learning Center of Milwaukee, Inc. (PLC) is a local nonprofit focused on providing school children and their teachers with effective, experiential workshops in nonviolent conflict resolution, healthy communication, and community building.
Studies report that teachers spend between 30-80% of their time dealing with issues of classroom management and peer conflict. PLC programming addresses this by empowering students with skills to manage conflict independently and productively. Through cooperative games, small group study and role play, students in PLC's workshops practice healthy ways to communicate, manage conflict nonviolently, build self-esteem and think critically about the impact peaceful action has on their community. The integration of peace tools and a common vocabulary in classroom activities benefits children's social-emotional development, and positively influences classroom climates allowing for greater focus on academics and learning.
Over the past 16 years, PLC's curriculum has evolved to meet the needs of our community. PLC now serves students in grades 1-8 through its expanded menu of workshops
With respect to conflict, participants learn how to constructively present point of view; how to actively listen and evaluate the information they're hearing; how to respectfully process differences of opinions, and how to treat one another with civility to achieve "win-win" results. These skills transcend the boundaries of the classroom, and can be discreetly applied to many daily interactions at school, at home, at the bus stop, on the playground and more.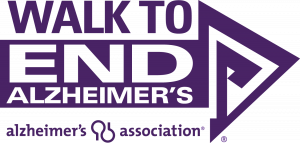 Mission Statement: Our mission is to eliminate Alzheimer's disease through the advancement of research; to provide and enhance care and support for all affected; and to reduce the risk of dementia through the promotion of brain health.
Walk to End Alzheimer's: Held annually in more than 600 communities nationwide. It is the world's largest event to raise awareness and funds for Alzheimer's care, support and research. The Walk to End Alzheimer's is the fastest growing event of its kind.

Mission Statement: MHA is dedicated to improving the mental health of all individuals through advocacy, education and service.
---
Brewcity Bruisers Annual Give Back Picnic
Each summer, BCB teams up with Milwaukee County Parks and the Urban Ecology Center to put on a community picnic complete with live music, free food, face painting and other fun activities! Join us this year; you don't know what you're missing!
Check out some highlights from past events, and plan on hanging out having some good clean family fun in Washington Park this summer (date to be announced – keep an eye out at Washington Park's online schedule as well as our event calendar for updates)!
---
Admission Discount
The Brewcity Bruisers offer a $3 discount on admission at the door during the Home Season (games played at the UW-Panther Arena) in exchange for a donation of non-perishable food items. This collection is donated to the Hope House of Milwaukee. Besides collecting non-perishable food, we also have had "special" collections that coincide with a Charity Partner for a specific bout. (i.e. cat food for Secondhand Purrs). We have collected everything from toiletries to clothing. Brewcity Bruisers will list "special" collection items prior to the bout in which we are collecting them. These donation items also get $3 off the price of admission.
*This admission discount cannot be combined with other discounts.
---
Donation Requests
If you are involved with a local charitable organization and are interested in becoming a featured Brewcity Bruisers partner organization, please contact community.service@brewcitybruisers.com. We are always seeking additional ways to extend our assistance to the Milwaukee area, and are especially open to cross-promotion! We hope to help advertise your presence and your needs in any possible way, because what better way is there to give back to the community that supports us?
Help Us, Help Milwaukeeans!
As a 501(c)(3) organization, your donation to the Brewcity Bruisers is tax deductible! Our league members pay dues out-of-pocket for expenses ranging from renting out the UW-Milwaukee Panther Arena, to maintaining our practice space, to traveling for interleague bouts to represent Milwaukee on a national level – the list goes on. Skaters pay dues to play our sport, but we will continue to give back portions of our income as we wish to give our city some love in return for supporting our league. For information about how you can help contribute to our efforts, please contact community.service@brewcitybruisers.com. If nothing else, please be inspired to donate some of your time towards volunteering in our community. Trust us, it's a win-win situation.
Check back for updates and pictures/video from ongoing community service projects. We are proud to be a part of this city and hope to continue our partnerships with many local causes.