Team Give
Team Give is the community service outreach arm of the Brewcity Bruisers. In alignment with our mission statement, we physically and financially support the greater Milwaukee community. One way that we do this is by holding a 50/50 raffle during our bouts to raise money for local non-profit groups. As well as collecting non perishable food items at our home season bouts to donate to a local shelter. We also participate in community service events and volunteer our time to help support our community.
---
Season Partners for 2019/2020
Each organization below will be featured at our bouts during the 2019/2020 season. Check out this year's partner organizations, and visit their websites to learn more about how you can help our Greater Milwaukee community.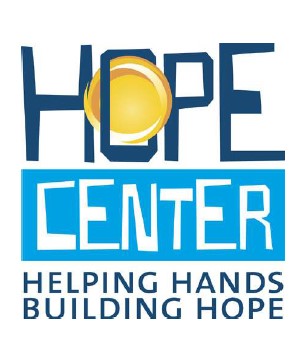 Hope Center of Wisconsin operates a clothing shop and an outreach meal program. In 2018, there were 33,529 shopping visits and 12,337 evening meals to over 8,000 individuals. Each article of clothing and food donated allows their guests to put more money towards their housing needs. The social component of these programs are priceless.
All of our programs are based on the needs that are recognized in our communities. We believe that helping people with their basic needs is essential for them to have dignity and respect in their lives. Hope Center has helped thousands of people over the years.
In all of our programs, Hope Center reaches out in a caring manner, always trying to help people help themselves; hopefully empowering them to have the best possible quality of life given their limitations. We recognize the dignity of each individual no matter what his or her personal circumstances may be and we always strive to bring HOPE to those living in despair.
Hope Center runs on donations, grants, and through the volunteer efforts of caring people in our community.
Mission statement: Reducing the risks of poverty by helping people in Waukesha County meet basic needs such as food, shelter and clothing through services, partnerships and community collaboration.
Learn more at hopecenterwi.org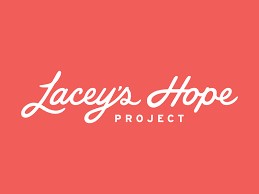 Lacey's Hope Project is a survivor-founded initiative devoted to shedding a light on the sex trafficking that happens every day, everywhere. Through community awareness and education, we will dispel myths about sex trade and drug addiction, encouraging prevention and offering actionable solutions. By speaking for those who can't, we will fight for change and inspire hope.
If you are being trafficked, if someone you know is being trafficked, or if you suspect that someone is being trafficked contact the National Human Trafficking Hotline at (call) 888-3737-888 or (text) 233733
Drug addiction and sex trafficking often go hand-in-hand; each problem perpetuating the other. That's why we believe it is vital to raise awareness about both issues.
Learn more at https://laceyshopeproject.org/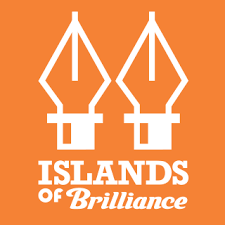 Islands of Brilliance (IOB) is a learning experience developed specifically for children and young adults on the autism spectrum.
Islands of Brilliance utilizes project-based learning which allows our students to grow their intrinsic capabilities and practice communication, increasing their likelihood of independence as adults. IOB design workshops create a space for students to explore creativity through the use of technology, during which they learn technical skills and grow confidence in critical social and peer-to-peer interactions. Students are matched one-to-one with mentors—design field professionals—which not only changes public perception of this disability, it also paves the way for future higher education and employment opportunities. An experienced, licensed special education teacher, with paraprofessional support, oversees all workshops.
During a typical design workshop, our "creative teams" work on a project—from initial sketches through building it using Adobe Photoshop and Illustrator—that results in a colorful 18″ x 24″ poster each student takes home. In addition to completing the class with an expanded knowledge of software design tools, our students leave with intangibles that are far broader and more important—a collaborative experience, sharing and presentation opportunities, conversation, friendship, and most of all a sense of accomplishment.
Learn more at https://islandsofbrilliance.org/
May 30 charity partner: WAVE Fund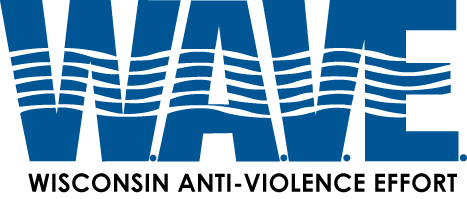 Founded in 1997 by passionate volunteers, WAVE Fund have grown to include tens of thousands of supporters representing every county in Wisconsin.
Mission statement: WAVE Educational Fund is a non-profit, statewide organization dedicated to preventing gun violence, injuries and deaths through education and advocacy.
Learn more at https://waveedfund.org/
Visit us on Facebook https://www.facebook.com/WaveEdFund/
Check out our Twitter https://twitter.com/WAVE_EdFund

Franciscan Peacemakers provides a pathway to a sustainable healthy, safe, productive life for women engaging in prostitution due to trauma, human sex trafficking or drug addiction. Through street outreach, a residential program and social enterprise providing employment to women healing from sexual exploitation and addiction and education in the greater Milwaukee area, Franciscan Peacemakers is a leader in the local anti-trafficking movement.
Purchase bath and body products made by the women in our programs at www.giftsforthejourney.com to support our healing mission today!
Learn more at http://www.franciscanpeacemakers.com/
---
Brewcity Bruisers Annual Give Back Picnic
Each summer, BCB teams up with Milwaukee County Parks and the Urban Ecology Center to put on a community picnic complete with live music, free food, face painting and other fun activities! Join us this year; you don't know what you're missing!
Check out some highlights from past events, and plan on hanging out having some good clean family fun in Washington Park this summer (date to be announced – keep an eye out at Washington Park's online schedule as well as our event calendar for updates)!
---
Admission Discount
The Brewcity Bruisers offer a $3 discount on admission at the door during the Home Season (games played at the UW-Panther Arena) in exchange for a donation of non-perishable food items. This collection is donated to the Hope House of Milwaukee. Besides collecting non-perishable food, we also have had "special" collections that coincide with a Charity Partner for a specific bout. (i.e. cat food for Secondhand Purrs). We have collected everything from toiletries to clothing. Brewcity Bruisers will list "special" collection items prior to the bout in which we are collecting them. These donation items also get $3 off the price of admission.
*This admission discount cannot be combined with other discounts.
---
Donation Requests
If you are involved with a local charitable organization and are interested in becoming a featured Brewcity Bruisers partner organization, please contact community.service@brewcitybruisers.com. We are always seeking additional ways to extend our assistance to the Milwaukee area, and are especially open to cross-promotion! We hope to help advertise your presence and your needs in any possible way, because what better way is there to give back to the community that supports us?
Help Us, Help Milwaukeeans!
As a 501(c)(3) organization, your donation to the Brewcity Bruisers is tax deductible! Our league members pay dues out-of-pocket for expenses ranging from renting out the UW-Milwaukee Panther Arena, to maintaining our practice space, to traveling for interleague bouts to represent Milwaukee on a national level – the list goes on. Skaters pay dues to play our sport, but we will continue to give back portions of our income as we wish to give our city some love in return for supporting our league. For information about how you can help contribute to our efforts, please contact community.service@brewcitybruisers.com. If nothing else, please be inspired to donate some of your time towards volunteering in our community. Trust us, it's a win-win situation.
Check back for updates and pictures/video from ongoing community service projects. We are proud to be a part of this city and hope to continue our partnerships with many local causes.