Community Service/Team Give
Team Give is the community service outreach arm of the Brewcity Bruisers. In alignment with our mission statement, we physically and financially support the greater Milwaukee community. One way that we do this is by donating a portion of the proceeds from each bout to local non-profit groups. In addition, we participate in community service events and volunteer our time to help support our community. Another way we help out is by cultivating a garden at the Hide House Community Garden where we work together to raise organic produce to donate to a local food pantry.
Season Partners for 2017
Each organization below will be featured at our bouts during the 2017 season and will receive a $250 donation to their cause or a percentage of ticket sales. Whichever one is greater. Check out this year's partner organizations, and visit their websites to learn more about how you can help our Greater Milwaukee community.
January 7 charity partner: Habitat for Humanity


At Habitat for Humanity, we envision a world where everyone has a decent place to live. We empower families in need of safe, affordable homes to help build their own homes alongside volunteers and pay an affordable mortgage. Since 1984, Milwaukee Habitat has served more than 1,000 families in Milwaukee, helping them achieve the strength, stability and independence they need to build a better life for themselves and their families. Find out how to donate, volunteer, or shop our ReStores at MilwaukeeHabitat.org.
March 18 charity partner: Second Hand Purrs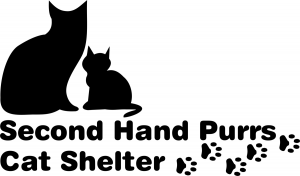 We are a small, no-kill cat rescue facility that opened in September 2004., Second Hand Purrs is run exclusively by volunteers and operates solely by donations. We raise money through various fundraisers, adoption fees, sponsorship fees, and other efforts to help the cats and kittens in our care. We are open to the public on Thursday from 6 p.m. to 9 p.m. and Saturday from 10 a.m. to 3 p.m. This year we have a goal of having 250 adoptions. Please come visit our residents and we will help you make a purrfect match!!! You can also view our adoptable pets at http://www.petfinder.com/pet-search?shelterid=WI191
Visit our webpage at: http://secondhandpurrs.org/ or email us at: secondhandpurrs@gmail.com
We are a 501(c)3, so all donations are tax deductible.
April 22 charity partner: Denim Day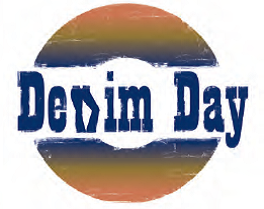 We celebrate Denim Day in honor of a woman who was forcibly raped by her driving instructor. The woman pressed charges, but the case was dismissed because the chief judge decided that, "… because the victim wore very, very tight jeans, she had to help him remove them, and by removing the jeans, it was no longer rape, but consensual sex." Our mission is to end victim blaming and promote awareness about sexual violence. Join us on April 26th and wear jeans to support survivors of sexual assault, let them know that they are not alone.
Like them on Facebook and vote for a limited edition tee shirt that will be available at the April 22nd bout!
On Facebook: https://www.facebook.com/DenimDayMilwaukee/
May 6 charity partner: Muscular Dystrophy Association (MDA)

The Muscular Dystrophy Association (MDA) is leading the fight to free individuals — and the families who love them — from the harm of muscular dystrophy, ALS and related muscle debilitating diseases that take away physical strength, independence and life. We use our collective strength to help kids and adults live longer and grow stronger by finding research breakthroughs across diseases; caring for individuals from day one; and empowering families with services and support in hometowns across America.
May 27 charity partner: Hope House MKE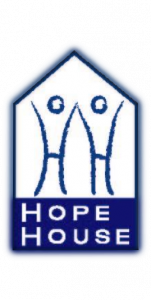 Hope House was originally created in 1987 by five local churches to address homelessness on Milwaukee's south side; over the years Hope House has evolved into an emergency shelter known for providing support, services and a chance at a brighter future for families. We are a true community center that offers numerous programs and activities to assist men, women and children struggling with homelessness. It is the mission of Hope House to end homelessness and create healthy communities.
Brewcity Bruisers Annual Give Back Picnic
Each summer, BCB teams up with Milwaukee County Parks and the Urban Ecology Center to put on a community picnic complete with live music, free food, face painting and other fun activities! Join us this year; you don't know what you're missing!
Check out some highlights from past events, and plan on hanging out having some good clean family fun in Washington Park this summer (date to be announced – keep an eye out at Washington Park's online schedule as well as our event calendar for updates)!

Video credit: Jim Dier
Admission Discount
The Brewcity Bruisers offer a $3 discount on admission at the door during the Home Season (games played at the UW-Panther Arena) in exchange for a donation of non-perishable food items. This collection is donated to the Hope House of Milwaukee. Besides collecting non-perishable food, we also have had "special" collections that coincide with a Charity Partner for a specific bout. (i.e. cat food for Secondhand Purrs). We have collected everything from toiletries to clothing. Brewcity Bruisers will list "special" collection items prior to the bout in which we are collecting them. These donation items also get $3 off the price of admission.
*This admission discount cannot be combined with other discounts.
Donation Requests
If you are involved with a local charitable organization and are interested in becoming a featured Brewcity Bruisers partner organization, please contact community.service@brewcitybruisers.com. We are always seeking additional ways to extend our assistance to the Milwaukee area, and are especially open to cross-promotion! We hope to help advertise your presence and your needs in any possible way, because what better way is there to give back to the community that supports us?
Help Us, Help Milwaukeeans!
As a 501(c)(3) organization, your donation to the Brewcity Bruisers is tax deductible! Our league members pay dues out-of-pocket for expenses ranging from renting out the UW-Milwaukee Panther Arena, to maintaining our practice space, to traveling for interleague bouts to represent Milwaukee on a national level – the list goes on. Skaters pay dues to play our sport, but we will continue to give back portions of our income as we wish to give our city some love in return for supporting our league. For information about how you can help contribute to our efforts, please contact community.service@brewcitybruisers.com. If nothing else, please be inspired to donate some of your time towards volunteering in our community. Trust us, it's a win-win situation.
Check back for updates and pictures/video from ongoing community service projects. We are proud to be a part of this city and hope to continue our partnerships with many local causes.