Team Give
Team Give is the community service outreach arm of the Brewcity Bruisers. In alignment with our mission statement, we physically and financially support the greater Milwaukee community. One way that we do this is by donating a portion of the proceeds from each bout to local non-profit groups. In addition, we participate in community service events and volunteer our time to help support our community. Another way we help out is by cultivating a garden at the Hide House Community Garden where we work together to raise organic produce to donate to a local food pantry.
Season Partners for 2018
Each organization below will be featured at our bouts during the 2018 season. Check out this year's partner organizations, and visit their websites to learn more about how you can help our Greater Milwaukee community.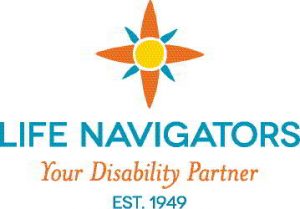 The mission of Life Navigators is to improve the quality of life for individuals with developmental and related disabilities, their families, and the community through information, education, advocacy and life planning services.
Life Navigators is your disability partner. Improving the quality of life for individuals with disabilities, their families, and the community through information, education, advocacy and life planning services since 1949.
March 17 charity partner: HOPE Network
HOPE Network is a grassroots non-profit organization that provides educational, emotional, and material support to single mothers and their children in the greater Milwaukee area. It was founded in 1982 by Gail Sweet, a Menomonee Falls resident. HOPE's programs are designed to help single mothers and single pregnant women gain a sense of community, enhance their parenting skills, develop self-reliance, and aid them in planning a future for themselves.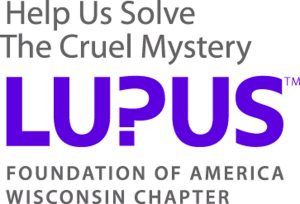 Mission Statement: The Lupus Foundation of America, Wisconsin Chapter is dedicated to improving the quality of life for all people affected by lupus through programs of research, education, support, and advocacy.
Vision: The Lupus Foundation of America, Wisconsin Chapter envisions a world without lupus. The organization will advance the science and medicine of lupus to find a cure and improve the quality of life for all people affected by lupus.
April 21 charity partner: Meta House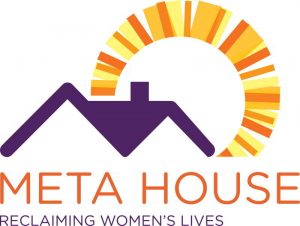 Meta House ends the generational cycle of addiction by healing women and strengthening families. Since opening our doors in 1963, Meta House has helped women address the underlying causes of their addiction by providing comprehensive services that aim to address all the challenges women and their children face. In addition to substance abuse treatment, women receive trauma counseling, child and family services, case management, mental health support and job skills assistance. Meta House's holistic approach ensures that women get well and are equipped with the tools to thrive in lifelong recovery as healthy, independent citizens of the community.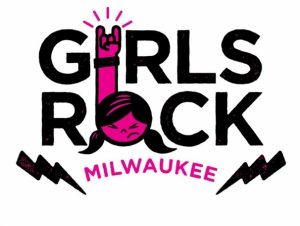 Girls Rock Milwaukee is an organization dedicated to empowering girls of all backgrounds through music education and performance. At Girls Rock Milwaukee camp girls ages 8-16 learn to play an instrument, form a band, write a song, and at the end of the week perform onstage in a rock and roll showcase. The objective of the camp is to give girls a creative outlet, a voice, and an opportunity to be surrounded by other creative people in an accepting environment.
Brewcity Bruisers Annual Give Back Picnic
Each summer, BCB teams up with Milwaukee County Parks and the Urban Ecology Center to put on a community picnic complete with live music, free food, face painting and other fun activities! Join us this year; you don't know what you're missing!
Check out some highlights from past events, and plan on hanging out having some good clean family fun in Washington Park this summer (date to be announced – keep an eye out at Washington Park's online schedule as well as our event calendar for updates)!
Admission Discount
The Brewcity Bruisers offer a $3 discount on admission at the door during the Home Season (games played at the UW-Panther Arena) in exchange for a donation of non-perishable food items. This collection is donated to the Hope House of Milwaukee. Besides collecting non-perishable food, we also have had "special" collections that coincide with a Charity Partner for a specific bout. (i.e. cat food for Secondhand Purrs). We have collected everything from toiletries to clothing. Brewcity Bruisers will list "special" collection items prior to the bout in which we are collecting them. These donation items also get $3 off the price of admission.
*This admission discount cannot be combined with other discounts.
Donation Requests
If you are involved with a local charitable organization and are interested in becoming a featured Brewcity Bruisers partner organization, please contact community.service@brewcitybruisers.com. We are always seeking additional ways to extend our assistance to the Milwaukee area, and are especially open to cross-promotion! We hope to help advertise your presence and your needs in any possible way, because what better way is there to give back to the community that supports us?
Help Us, Help Milwaukeeans!
As a 501(c)(3) organization, your donation to the Brewcity Bruisers is tax deductible! Our league members pay dues out-of-pocket for expenses ranging from renting out the UW-Milwaukee Panther Arena, to maintaining our practice space, to traveling for interleague bouts to represent Milwaukee on a national level – the list goes on. Skaters pay dues to play our sport, but we will continue to give back portions of our income as we wish to give our city some love in return for supporting our league. For information about how you can help contribute to our efforts, please contact community.service@brewcitybruisers.com. If nothing else, please be inspired to donate some of your time towards volunteering in our community. Trust us, it's a win-win situation.
Check back for updates and pictures/video from ongoing community service projects. We are proud to be a part of this city and hope to continue our partnerships with many local causes.