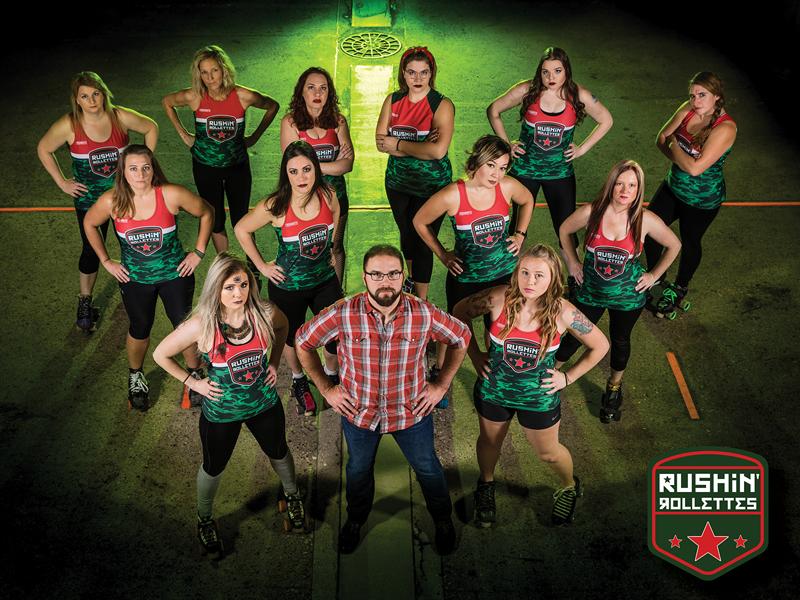 People of Milwaukee protested but had no choice but to allow the Rushin' Rollettes to infiltrate their hearts and minds. From Moscow to the derby track, the Brewcity Bruisers have always had to wreckin' with this crew on quads.

Last season in the Championship bout, the red alliance was the only points away from defeating Maiden Milwaukee, in their first ever Championship victory. Each jammer, their footwork quick like an M-60, are geared up and ready to utilize their newly learned tactics and strategies on the track. With extensive training, our Double R blockers will pour their blood, sweat, and tears to ensure a smooth and satisfying victory this season.

Current operations: 13 veteran commanders as well as 3 new privates! Welcome Privates: Mistress of Evil, Tricerablocks, and Red Rum to the camouflage militia whom bring valor and vividness. The Generals: Sk8ty Perry, Skully Wheeler, and VerucAssault.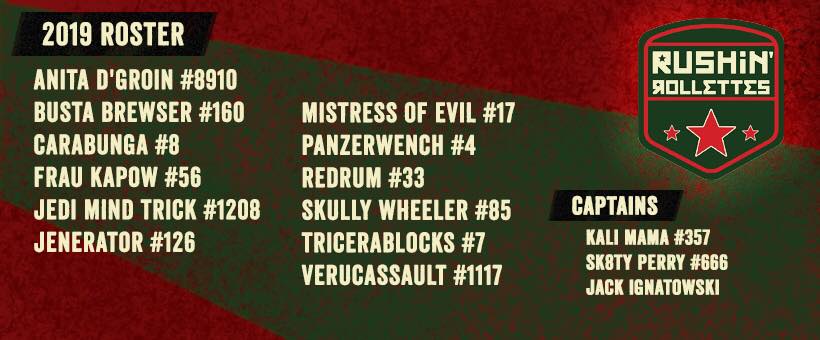 Jack Ignatowski – Captain

Kali Mama – Captain

Sk8ty Perry – Captain

Anita D'Groin

Busta Brewser

Carabunga

Frau Kapow

Jedi Mind Trick

Jenerator

Mistress of Evil

Panzerwench

Redrum

Skully Wheeler

Tricerablocks

VerucAssault