Maiden Milwaukee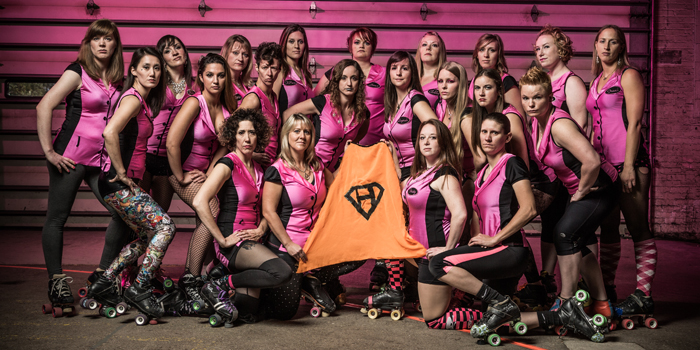 In true Milwaukee spirit, the skaters of Maiden Milwaukee work hard at their day jobs and even harder when they come together to "play". The result is fast and smart game play, banking on maneuverability and endurance to wear down their opponents. The Maidens boast some of the league's most respected veterans, but the team is known for its impressive flexibility with the majority of the team ready to toe the jammer line or block in the pack with equal ease. The Maidens are on everyone's radar after impressive showings in 2012 and 2013, but have yet to claim the championship trophy.  Under the leadership of veterans Rejected Seoul and Super Hera (affectionately referred to as Super Seoul) expect to see Maiden Milwaukee skating away with the 2014 trophy.
"Say it with us, Milwaukee: Workin' Class, Kickin' Ass!!"
In addition to the large contingent of impressive veteran skaters this year, the ladies in pink  welcome transfer skater Carmen Ejectya and redrafted Shevilrine in addition to five of the most impressive picks from this year's draft: Abra Cadaver, G!nger S!nner, Hebrew Hammer, Mary Mother of Quad, and Mass Myrtle.
2014 Maiden Milwaukee Roster