Horny Goat Shuttle Package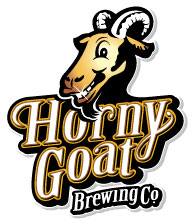 Brewcity Bruiser Shuttle Package for Two Guests – $50
Package Includes:
Dinner/Lunch for Two at the Horny Goat Hideaway (your choice of 2 entrees, sandwiches, salads, or burgers)
2 tickets to the Brewcity Bruiser Roller Derby Event at the US Cellular Arena
Shuttle transportation to and from the US Cellular Arena
**The times listed indicate the start time of the Roller Derby Event. Shuttles will start running 1 hour before the start of each bout.
**Bout tickets will be available for pick up at the host stand upon arrival to the Horny Goat Hideaway. Please print your Package deal ticket and present to redeem Bout tickets.
**Dinner/Lunch can be redeemed anytime the day of the event.
Click here to purchase tickets now!

Horny Goat Hideaway
2011 South 1st Street
Milwaukee, WI
(414) 482-4628
www.hghideaway.com