Brewcity Bruisers All Stars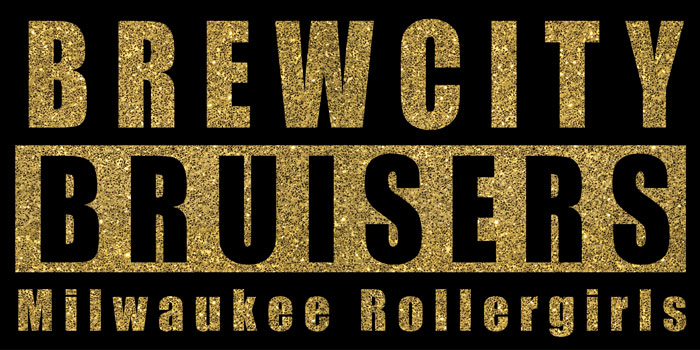 Following a 2014 season that saw the All Stars end with a 14-7 record and a 7th place finish in the Division 2 Duluth playoffs, the team looks to 2015 with revenge and redemption on their minds. With a busy schedule of away games, as well as home games at the
Midwest BrewHaHa, that feature many familiar opponents, it won't take long for the team to see how the All Stars match up with some of the best teams in the country. Our travel team brings a great wealth of experience with them this year, and they plan to use that in making this the most successful All Stars season yet.
Led by Coach Jodee and Captain T-Lo, the All Stars hope to get back into the Division 1 and to be the best team in the state of Wisconsin.
Go G-O-L-D!
2015 All Stars
T-Lo  Captain
BB Smalls
Carabunga
D'Manda Beating
Frank Hurt'r
Frau Kapow
Freight Train
Grace Killy
Irish Vixen
Jackpot
Latina Heat
Mary, Mother of Quad
Mother Tucker
Puss N' Boots
Reina Pain
Scooter
Sharkira
Skittle
Strykher
Super Hera
The Other White Meat
Thrash Mama
Whitness Protection
Zo-Tay