Keeping the Milwaukee Community Warm this Winter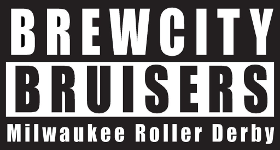 BCB members have made and donated over 200 hats this winter!
BCB members have been making hats this winter and have been able to donate over 200 hats! A few of the places we donated to are Milwaukee Public Schools, The Gathering, Community Advocates, and Life Navigators.
Please join us in helping the community this season. The wishlist for one of our partners, HOPE Network, is below:
Wish List for HOPE Network Baby Layettes
Our Portable Crib/Safe Sleep Program provides low-income single mothers with new portable cribs and the baby layettes. Each mother also receives a safe sleep and parenting education session as part of the program. These are items we need for the layettes:
Baby bottles
Pacifiers
Teething items
Diapers (Newborn & Size 1)
Baby toiletries, shampoo, etc.
Hooded towels & wash cloths
Receiving blankets
Onesies and clothing items
Infant books
Infant toys and stuffed animals
The clothing and toy items can be new, or in excellent used condition.
Other items needed for HOPE Network families:
Diapers (Size 4, 5 & 6)
New or used children's books
New or used clothes for our children's clothing bank
Toys and baby equipment, such as strollers, high chairs, infant bath tubs, etc.
Adult clothing and household items (bedding, towels, rugs, kitchen items, etc.)
See "Donate Rummage to HOPE Network" sheet on website for drop-off site at Holy Cross.
HOPE Network is a grassroots non-profit organization that provides educational, emotional, and material support to single mothers and their children in the greater Milwaukee area. It was founded in 1982 by Gail Sweet, a Menomonee Falls resident. HOPE's programs are designed to help single mothers and single pregnant women gain a sense of community, enhance their parenting skills, develop self-reliance, and aid them in planning a future for themselves.
Major programs include:
Free portable cribs for infants without a safe place to sleep
Free quarterly newspaper with hundreds of free or low-cost family events & resources
Two Mother's Trading Posts (clothing banks)
Community-building events for mothers and their children, such as Brewer games and a fall bowling outing, and monthly family gatherings
Scholarships/daycare grants for mothers (four $1,000 grants annually)