BCB Seeks Interleague Head Coach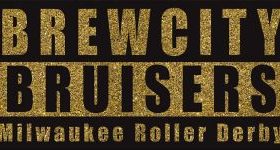 WANTED: Interleague Coach
All interested parties should contact interleague.relations@brewcitybruisers.com by 9/30/17. Please include a resume with your coaching qualifications.
Interleague Head Coach
Position Summary:
The Head Coach of the Brewcity Bruisers' travel team will be working closely with their appointed management team to enhance the teams skills with the goal of improving current WFTDA rankings.
Some of the Essential Responsibilities Include:
Assess strengths and weaknesses in skater performance and identify areas for further development
Work with the Management Team to organize and adjust practice plans.
Execute safe, effective practices that build team morale, skills and endurance
Encourage skaters to gain and develop skills, knowledge and technique
Provide strategic and "motivational leadership" during practices, team meetings and games
Develop team strategy
Represent BCB in a professional manner
Evaluate own and opposing team capabilities to determine game strategy
Gather information on drills, strategies and direction for competitive interleague play
Select skaters for each charter
Create game day rosters and lineups
Travel with the team for away games
Required to pass the WFTDA written rules test within one month of being elected.
Desired Skills:
Teamwork and team building or management
Understanding nutrition, anatomy and physiology
Organization and administration
Communication
Interpersonal relationships
Mentoring and morivating
Planning and project management
Being assertive and professional
Stress management
Education/Experience:
Effective leadership, communication, and coaching experience are preferred
Familiarity with flat track roller derby, the WFTDA rules and roller skating dynamics are a plus
Please contact interleague.relations@brewcitybruisers.com for more information.