Midwest BrewHaHa is HERE!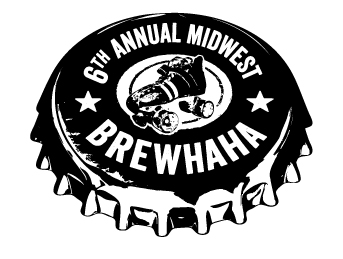 With the Midwest BrewHaHa starting this Friday, here is a letter from our co-Tournament Head Official about the referees and NSOs who are attending the tournament this weekend.
As the 2015 Midwest Brewhaha approaches this weekend I thought it would be fun to share information about the fantastic officiating crew that will be amassing in Milwaukee this weekend.
Over 120 officials are scheduled to work this weekends' tournament. Instead of getting into the nitty-gritty about each and every individual, here are some exciting facts about the overall crew.
Officials from Milwaukee and across Wisconsin are strongly represented in the Brewhaha Officiating Crew and all of those locals are excited to welcome referees and non-skating officials (NSOs) from across the USA as well as officials from Canada, Australia, Finland and England — that's five countries from three continents!! Those officials from the United States are traveling to Wisconsin from 20 states including Washington, New York, Arizona, Texas and Georgia. Our friends from Canada are trekking to Milwaukee from Alberta, Ontario and Quebec. These jet-setting officials are representatives of 53 roller derby leagues. FIFTY-THREE!  The Midwest Brewhaha is truly an international event!
These officials are a talented bunch, too. Collectively they have worked over 1 million games (this number is not verified. In fact, I made it up. However I can guarantee that they do have an extraordinary depth of experience). Over 50% of the participants are WFTDA certified officials with a huge amount of tournament experience across the board (that number is verified).
On behalf of the Midwest Brewhaha officials, I hope you can make it to the UWM Panther Arena this weekend to witness some top-notch roller derby and some top-notch officiating.
2015 Midwest Brewhaha
UWM Panther Arena
Sincerely,
J.C. Chaotic
Brewcity Bruisers
co-Tournament Head Official