All Stars Head to Wright City, MO!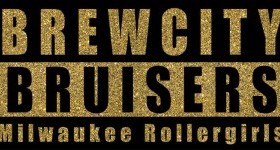 Brewcity Bruisers All Stars are rolling into Wright City, MO this weekend to take on the Skate to Thrill tournament, hosted by St. Chux Derby Chix.
The tournament will host 10 teams in division 2 with each competing in 3 bouts between Saturday, April 12th and Sunday, April 13th.

Check out the roster of skaters and support staff making the trip:
Head Coach: Coach Chad Bench Coach: Machete Holiday Co-Captains: Latina Heat #22, T-LO #240
Becky the Butcher #99
Carabunga #8
Carmen Ejectya #934
Frau Kapow #56
Freight Train #44
Gynomite #696
Mother Tucker #28
Puss N' Boots #724
Scooter #1KCC
Skittle #5
Stormin' DaCastle #1789
The Other White Meat #350
Roll along with Milwaukee's Brewcity Bruisers All Stars by following the event online HERE.
4/12 @ 2:00 pm: Brewcity Bruisers All Stars vs. Fort Myers' Palm City Punishers


4/13 @ 9:30 am: Brewcity Bruisers All Stars vs. 

Des Moines Derby Dames' All-Stars


4/13 @ 3:30 pm: Brewcity Bruisers All Stars vs. 

Twin City Derby Girls' Travelers
The tournament's competition also includes Blue Ridge All-Stars, Fargo Moorhead Derby Girls' Northern Pains, NEO's Rock 'n' Roller Girls, North Star Supernovas, Paper Valley Roller Girls' All-Stars, and St. Chux Derby Chix' Pack in Black. Good luck to our All Stars- have a great trip!