All-Stars Take 6th in D2 Playoffs!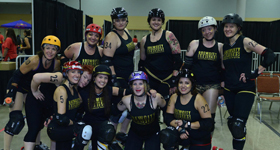 The Brewcity All-Stars took 6th overall in the D2 playoff tournament Aug 16-18. A weekend filled with ups and downs kept the Bruisers on their toes!
Action started off with a loss to Treasure Valley Rollergirls with a score of 124-368. Penalties became an issue in the bout and the All-Stars couldn't quite turn around the momentum working against them.
All-Stars dominated the next bout, coming from behind at the half pull out a win over the Duke City Roller Derby team 262-189! The All-Stars had a great showing working together and staying focused on the game plan. ChewBeca the Wrecka had the highest points scored in one jam all weekend with 39 points in 8 passes!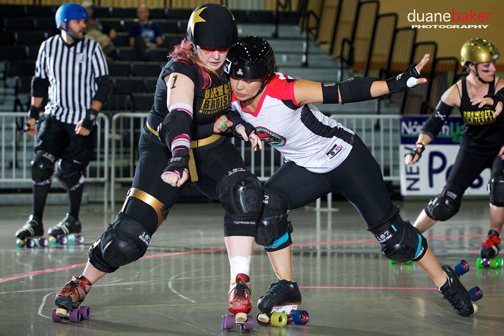 Finally, All-Stars fell to the Dallas Derby Devils 207-237 in the fight for 5th place. This epic battle featured constant lead changes and the Bruisers were in it for the long haul. Unfortunately All-Stars struggled again with penalties, but they kept on fighting until the bitter end!
The Bruisers want to thank everyone for your support during our Interleague season and we are excited to see you back as we gear up for our home season! Don't forget, you can also catch some sweet derby action Nov 8-10th when Championships make their way to the US Cellular Arena!