March Bout Rolls In With a Sponsor Spotlight on: ATI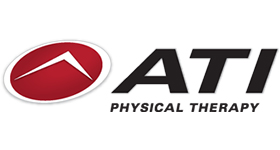 ATI is the Official Physical Therapy and Sports Medicine Provider for the Brewcity Bruisers.
Join us Saturday, March 9th for ATI Night and our last home season bout before the semi-finals!  See the ATI Victory Lap A Wisconsin recipient of ATI Foundation funding will do a lap around the track with our very own Brewcity Bruisers! At the main half-time catch our Micro Bruisers gear up and compete in a "safety first" dash on the track.  Plus special prizes and give-a-ways will be available at the bout including a 50-50 raffle benefiting the ATI Foundation.
The ATI Foundation is committed to aiding children with physical impairments in need of medical resources and funding, to enhance and sustain a better quality of life.
Founded in 2003 by ATI Physical Therapy, the ATI Foundation was created as a way for ATI employees and patients to give back to the community. ATI is committed to exceeding customer expectations by providing the highest quality of care in a friendly and encouraging environment. The ATI Foundation strives to build off this commitment to quality care by giving to those in need, sharing our expertise and resources, and improving the quality of life of our beneficiaries within the communities we serve. Our efforts are focused on communities where ATI employees and patients live, work, and serve. Our goal is to serve as a community partner focused on helping those in need. We give back to our local communities through funding and by providing additional resources necessary to enhance the quality of life of our beneficiaries.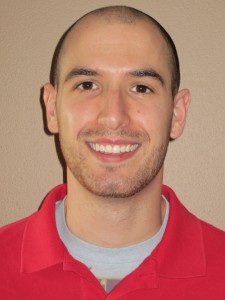 Meet our trainer: Ryan Lowery
Ryan, what is your role with the Brewcity Bruisers? I attend practices and bouts in order to provide on-site injury prevention and care.  This includes activities such as stretching, taping, evaluation of- and immediate response to injuries.  I also provide follow-up care and expert advice to help guide athletes through the entire process of their injuries.  This allows them to return to play quickly and safely following injury.  In addition, I help work with the organization to develop policies, procedures and programs for injury prevention and management.
What is your academic background:   I am originally from Green Bay, WI and have been practicing as a Certified Athletic Trainer for over five years.  I earned my bachelor's degree in Athletic Training from Northern Michigan University in May of 2007, followed by a Master's Degree in Exercise Science also from NMU in December of 2009.  I hold certifications as an Athletic Trainer (ATC;L) and a Strength and Conditioning Specialist (CSCS).
Tell us about your professional experience:  Over the past five years, I have acted in many different roles as a Certified/Licensed Athletic Trainer.  Some examples include NCAA Division II athletics, instruction of collegiate courses, Junior A Hockey, Semi-Pro and Professional Football, Outpatient Orthopedics and Surgical Assistance, Competitive Gymnastics and of course, Roller Derby!
ATI (Athletic and Therapeutic Institute) is a Physical Therapy provider that prides itself on customer service.  Their mission is to exceed customer expectations by providing the highest quality of care in a friendly, encouraging environment.  They provide specialty outpatient services such as: Physical Therapy, Occupational and Hand Therapy, Work conditioning, functional capacity evaluations, Aquatic Therapy, Women's health, worksite solutions, sports medicine and fitness.  Contact info for ATI:  For Clinic Locations, Hours and Services, please visit our website at www.ATIPT.com.
For more information on the ATI Foundation, our mission, beneficiaries, sponsorship opportunities and fundraising events, please contact the Foundation Director, Terry Williams, at terry.williams@atipt.com or (630) 296-2222, ext. 7900.