March Bout After Party at Horny Goat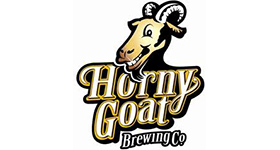 BCB Fans! Don't forget that you can spend the whole night with your favorite derby skaters!
Our third bout of the Brewcity Bruisers' home season is this Saturday, March 9. You'll want to catch all the action at the U.S. Cellular Arena, downtown Milwaukee. First bout starts right at 7pm. Get your tickets HERE!
But, the fun continues after the bouts with our After Party at Horny Goat. Horny Goat is located at 2011 S. First St., Milwaukee. Join BCB skaters, Beerleaders, refs, volunteers and fans for the Horny Goat After Party, which will feature DJ Andrew Optimist plus some great drink specials to boot: $5 tall Jack Daniels mixers and $4 Chocolate Cherry Stout pints.
See you there!