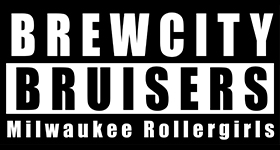 Wow! I hope you didn't miss our last bouts on Jan. 11 at the U.S. Cellular Arena because they were nail biters!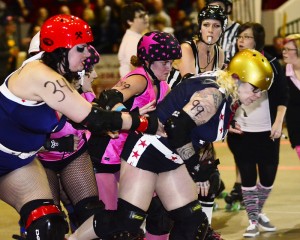 In the first bout, the Shevil Knevils won by only one point over Maiden Milwaukee in a score of  101-100. (A special thanks to Bruce Berna, a.k.a Moosie, for the photos!)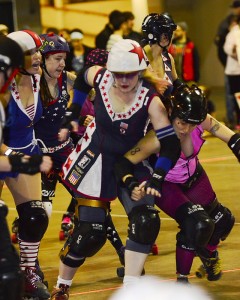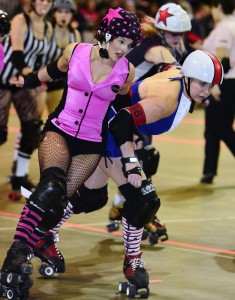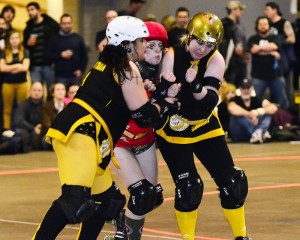 In the second bout, the Rushin' Rollettes won 154-122 over last season's champions, the Crazy Eights.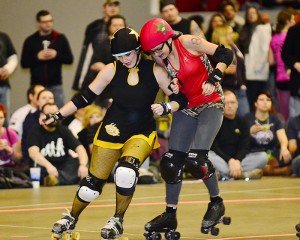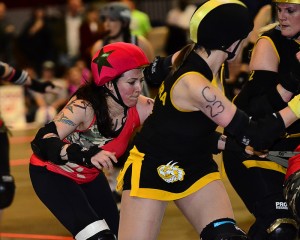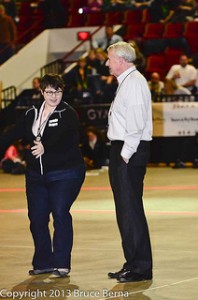 A big thanks goes out to Milwaukee Mayor Tom Barrett for blowing the first bout's whistle! Our next bout is Saturday, Feb. 9 at 7 p.m. at the U.S. Cellular Arena!