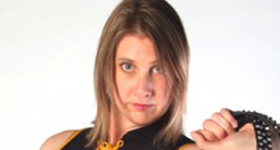 Hey everyone! Electra Chakra here! My brother Master Gunnery Sergeant Troy Arndt, with the U.S. Marine Corps, was deployed to Afghanistan mid October 2012.
 At the end of October I emailed him to let him know that I had been drafted onto the Brewcity Bruisers' Crazy Eights home team and he would have to become a roller derby fan.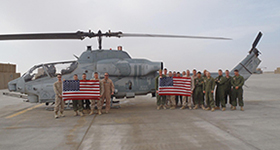 He emailed back and congratulated me for making the team. He said he would be happy to fly the U.S. flag in honor of the Brewcity Bruisers, as a way to show his support while in Afghanistan.
On Friday, Jan. 11, one of the U.S. flags that went out on their mission was dedicated to the Bruiser's 2013 home season.
The BCB will receive that exact flag with a certificate certifying that it was flown in honor of Brewcity Bruisers, Milwaukee Rollergirls, 2013 Home Season in support of Operation Enduring Freedom.
Thank you Troy and all of our military personnel serving overseas for your continued service and dedication to this country. You are in our thoughts and prayers.