Dinner, shuttle & ticket promotion through Horny Goat!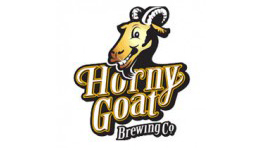 Interested in getting driven to the Brewcity Bruisers' bout on Friday, Jan. 11 (start time 7:30 p.m.) at the U.S. Cellular Arena? What about dinner or lunch beforehand? Well, BCB sponsor Horny Goat is offering a great $50 package for two.
It includes a meal for two (your choice of two entrees, sandwiches or burgers), two tickets to see some hard-hitting derby and shuttle service to and from the Horny Goat at  2011 S. 1st St.
Why not drink all you want and have someone drive you around?
Here's where you can purchase tickets
The promotion is good for all the bouts this season.