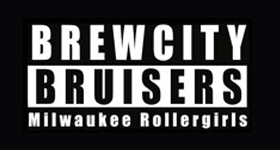 Do you love the Brewcity Bruisers? Of course you do! So why not get a great deal to come to all of the upcoming bouts! Buy season tickets! They also make great gifts!
Season tickets include entry into all five home season bouts PLUS our Interleague bout (the BCB Battlestars and All Stars) on March 24.
Here's the breakdown. These prices are only good through Dec. 25.
Adult tickets: $70 (Savings of $20 if bought individually!)
Discount tickets (Children, Seniors, Military, Students ): $56 (Savings of $16 if bought individually!)
Contact the box office at the U.S. Cellular Arena at 800-745-3000  to purchase your season tickets or purchase online here!