Moby Nipps Leaves Milwaukee, Joins Windy City Rollers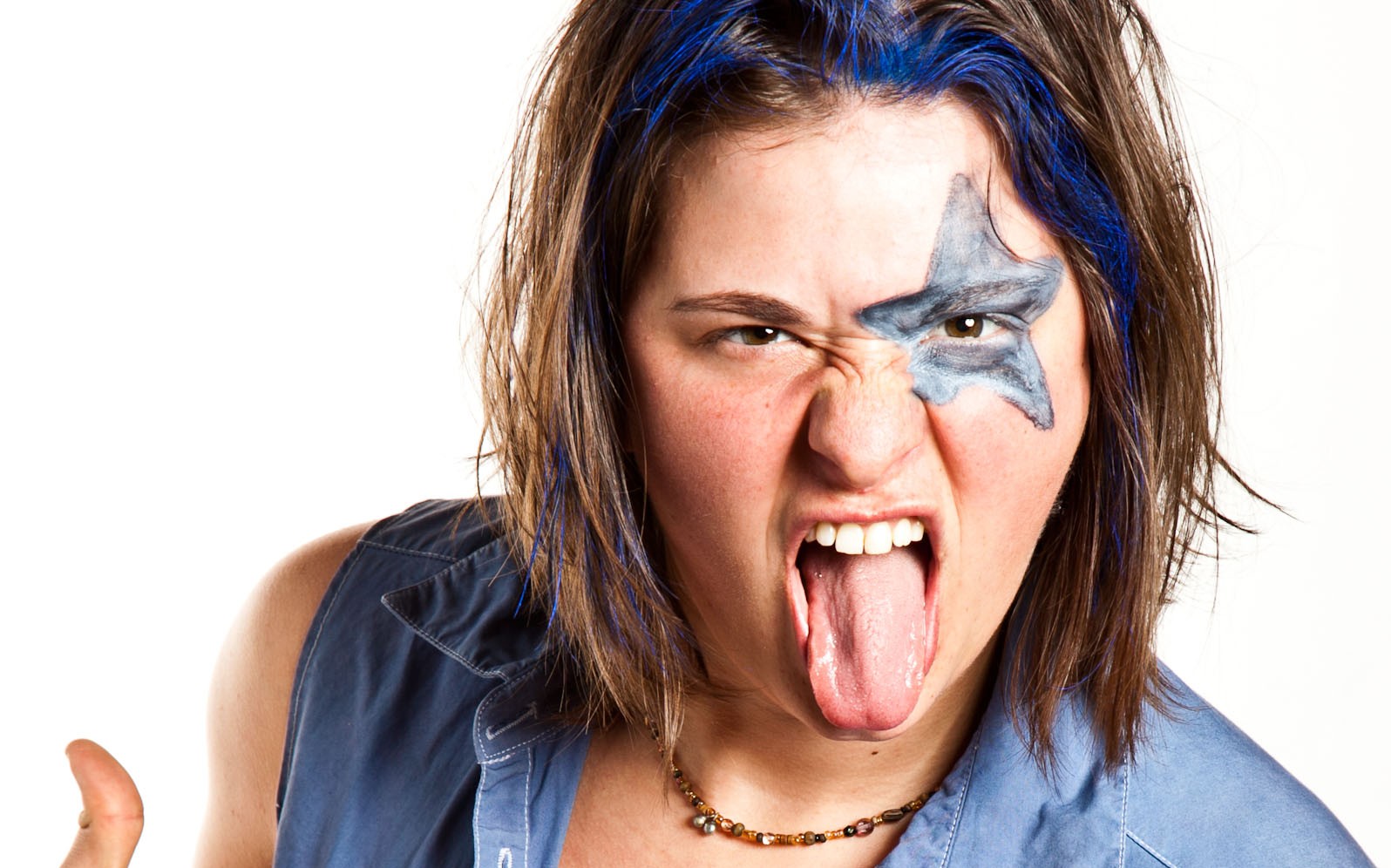 Moby Nipps teases that she had no fans. As the three-time league MVP and two-time most feared player, her assertion could not have been accurate. Her league-mates voted her the hardest hitter and the "Triple Threat" (able to play jammer, blocker, and pivot) for the jukes, jams, and hits she delivered on the track. Even if roller derby fans didn't appreciate her prowess on the track, there's no way anyone could have resisted her bared mid-riff as the Shevil Knevil captain or her general fun demeanor (she was voted Party Animal of the Year in 2009).
After five years as a Brewcity Bruisers All Star and Shevil Knevil, Moby Nipps is moving on. Her wheels won't get cold, though, as she will be skating with Chicago's Windy City Rollers (WCR). Nipps took the track with the WCR All Stars at the North Central Regional Tournament in September and will be wearing the Windy City flag again at the Championship tournament in November. She is also skating with The Fury, one of WCR's four home teams.
I sat down with Nipps just before her move. After a few drinks and a wonderful dinner, she quenched my curious bone.
Q: How long have you been involved in roller derby?
A: I have been skating since Spring 2007. I met The Red Vag of Courage in a bar in Nashville and she encouraged me to join the Nashville Rollergirls. I showed up at their practice that Monday, made the All-Star team about a month later (roller derby was a bit different back then, Nashville's league was pretty small), and I skated with them until I moved to Milwaukee in November 2007.
Q: How long have you been a Shevil?
A: I moved to Milwaukee shortly after the home-season draft, so my only option was to try out for a travel team. I skated with the All-Stars the entire time I was with BCB, but I was nearly two years into my derby career before I had my first home team. I skated with the Shevils for two years before I became a captain, and then another two years leading America's sweethearts with Anita Bier.
Q: How did you pick your name?
A: Nipps has been my nickname all my life – it's a play off my real name. Over some drinks, a friend suggested "Moby Nipps" as the feminist reclamation of Moby Dick. I thought that was absolutely ridiculous and funny and totally true.

Q: Why are you leaving?
A: It's time. Personally, professionally, emotionally. It's time. I've never stayed anywhere for more than a few years. I've been in Milwaukee for 5.
Q: What are the highlights of skating for the BCB?
A: I hate summarizing the highlights of 5 years of my life. I feel it's best done over drinks with friends.
Q: What will you miss most?
A: The people. I spent five years looking up to, training, working my ass off with, and spending every second of my free time with derby people. I know I will never lose ties with a lot of the BCB people I have come to know and love, but I will miss the fierce, competitive love of the All Stars and the genuine, determined love of my Shevils.
Q: What do you want the fans to know?
A: I don't have any fans! OK, fine, I want my mom to know that I love her very much.
Q: Anything else you want to say to your fellow skaters and fans?
A: I gave BCB my heart and soul for five years. I sincerely hope no one misconstrues my move as anything but the healthy and necessary decision that it was. I will miss BCB, but I know the league will be fine without me. Let me know if you need a place to crash in Chicago!