Farewell, Good Bye, Good Luck! We Will Miss You!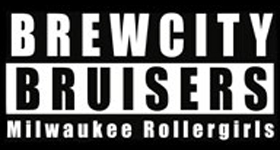 It's the time of year where skaters are coming and going so we wanted to update you as to who you won't see on the track this year.
Here's the list of skates who decided not to skate for a variety of reasons – including health, time constraints or a move out of town. Some have opted to move to a status where they can still return but it wouldn't be until next year. Others decided to call it quits altogether.
Andicent Proposal (Shevils), Baberaham Lincoln (Eights), Damnaged Goods (Maidens),  Femaldehyde (Shevils), Grins N Roses (Rollettes), Hot Carl (Ref), J.C. Chaotic (Ref), Madd Mallett (Maidens), Magic Hate Ball (Eights), Minnie Krush (Shevils), Moby Nipps (Shevils),  Rascal (Maidens), T. Wrecks (Rollettes), Wipeout Scout (Eights),  Wok N Roll (Shevils) and ZeZe Rider (Shevils).
These skaters helped the league get to where it is today. We thank you for all your time and energy and wish you lots of luck in your new endeavors!