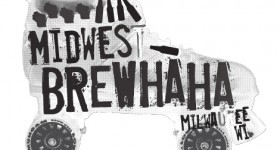 Brou-ha-ha noun "Excited public interest, discussion, or the like, as the clamor attending some sensational event; hullabaloo."


Brew-ha-ha
noun
"Excited public interest, discussion, or the like, as the clamor attending some sensational event, LIKE A ROLLER DERBY TOURNAMENT FEATURING MORE THAN 25 TEAMS FROM ACROSS THE COUNTRY AND CANADA."
That's right — this weekend, June 2 and June 3, you have the chance to attend the Midwest Brewhaha. It's way better than regular brouhaha because there will be BEER!
It's the third year the Bruisers have organized this regional tournament. This year it's at the U.S. Cellular Arena in downtown Milwaukee, which will feature two tracks of hard-hitting roller derby all day Saturday and Sunday.  You'll have a chance to watch the best of the best compete for national rankings and see other teams knock each other down just to get some competitive experience.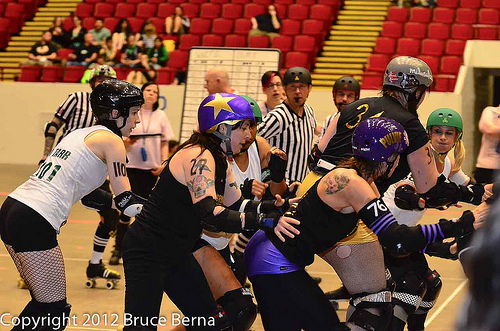 Your much beloved BCB All-Stars and Battlestars are playing both days. The Battlestars will battle it out with the Detroit Derby Girls Motor City Disassembly Line at 4 p.m. Saturday and the All-Stars play at 5:45 p.m. against the Detroit Derby Girl All Stars.
On Sunday, the Battlestars play the Circle City Derby Girls Socialites at 4 p.m. and the All-Stars duke it out with the Ohio Roller Girls at 5:45 p.m.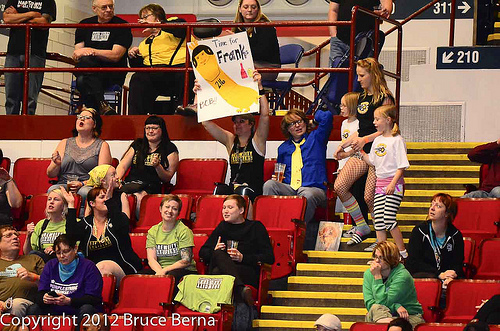 Not only will the Brewcity Bruisers take on teams from other cities, you will get to get a glimpse of roller derby girls from Toronto, Cincinnati, Minneapolis, Jacksonville and Baltimore. The highlight bout will be on Sunday at 7:30 p.m. when the top-ranked team in the North Central Region, the Windy City Rollers All-Stars, take on the #3 in the East Region, the Charm City All-Stars.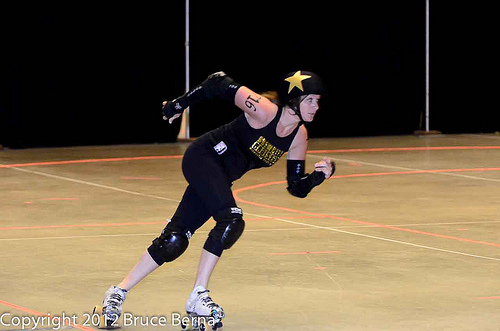 CUTE CHILDREN ON SKATES ALERT! If you come on Saturday you will also have the added bonus of seeing the kids in our junior derby league, the Micro Bruisers, play at 12:30 p.m.
You can find the full schedule here: Midwest Brewhaha Schedule
Want more ticket information? Click here:Get Tickets
(All photos by the awesome Moosie!)